Sunday, August 16, 2009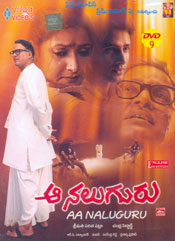 Movie : AA NALUGURU
Cast : Rajendhra Prasad,Aamani,Raja
Music : R.P.Patnayak
Director : Chandra Siddardh
Producer : Sarita Patra


click here to download Audio Songs



Video Songs



Posted by

bhupathi varma
at 3:15 PM

Disclaimer
The MusicDownsWorld blog does not host any of the files that are posted in it. The Download links posted here are collected from various web resources. We are willing to remove Links if copyright owner objects.
If you found any content that is offensive, Please mail to MusicDownsWorld@gmail.com and the content will be removed.
Thank You.

By
Administrator,
@MusicDownsWorld -Take a Music Bath.